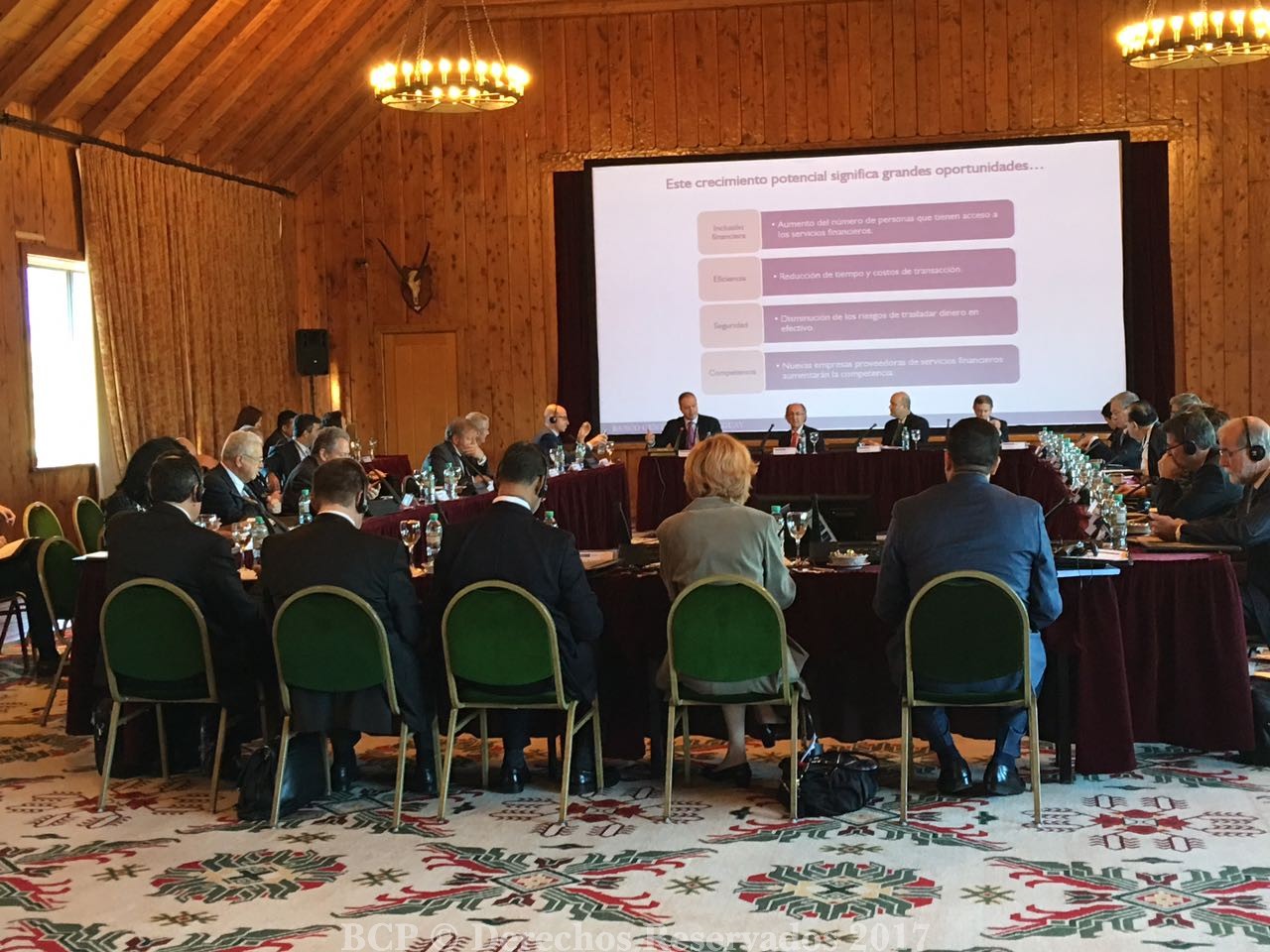 Board of Governors 2017-2019
Last Saturday, 20 May, in San Carlos de Bariloche, Rio Negro, Argentina, CEMLA´s Assembly elected the new Board of Governors for the period from 2017 to 2019. This new Board is formed by Messrs. John Rolle, Governor of The Central Bank of The Bahamas; Ilan Goldfajn; Governor of Banco Central do Brasil, Mario Marcel, President of Banco Central de Chile; Sergio Recinos, President of Banco de Guatemala; Agustín Carstens, Governor of Banco de México; José Ricardo Sanguino Cárdenas, President of Banco Central de Venezuela; and Mario Bergara, President of Banco Central del Uruguay, who was elected to chair the Board by its members. 
The members of the Board invited, as special consultants, the Banco de España and the Board of Governors of The Federal Reserve System to be part of the Board.