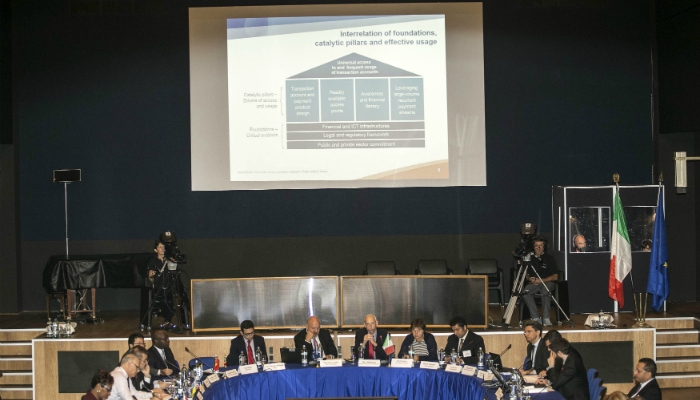 Global Payments Week 2016
The Global Payments Week 2016 was held in Turin, Italy on September 20-23, 2016 under the coordination of the World Bank Group, CEMLA and the Bank for International Settlements, with the special collaboration of the Banca d 'Italia. 
The Global Payments Week is the most relevant meeting for authorities regulating, overseeing, promoting and operating payment and market infrastructures from all over the world, and the 2014 edition had the participation of more than 90 delegations.
A high-level meeting of senior managers and heads of payment systems departments from Latin American and Caribbean central banks took place on September 20, 2016 within the framework of the Global Payments Week. This meeting focused on: 
Sharing good practices and recent developments related to risk management in payment systems and market infrastructures to identify new solutions and approaches to common issues/risks, 
Discussing experiences on how to set an operational strategy based on the PAFI Guiding Principles and Recommended Actions,
Sharing experiences related to cyber security in payment systems and market infrastructures and the implications for continuity of critical systems for the economy. 
Monitoring initiatives to offset negative effects of de-risking and discussing potential regional scenarios, from a central banks perspective.