XVII Meeting of Heads of Monetary Policy
September 26 - 27, 2022
Videoconference
The XVII Meeting of Heads of Monetary Policy was held in a digital format on September 26 and 27, 2022. The meeting was aimed at senior monetary policy officials and researchers from CEMLA member central banks. The event featured presentations on the experiences of the central banks of Argentina, Brazil, Canada, Chile, Colombia, Mexico, Peru, Spain, and Uruguay in conducting monetary policy in an environment of global high inflation. In addition, Óscar Arce, Director General Economics at the European Central Bank (ECB), gave a keynote speech on the challenges for the global monetary policy in a context of high inflation, focusing on the case of the Euro Zone. Finally, a Policy Roundtable discussion took place.
The first day began with a presentation by Dr. Manuel Ramos-Francia, Director General of CEMLA, entitled "Monetary Policy in a High Inflation Global Environment" which served as an introduction to the meeting and provided an overview of the global and Latin American outlook. This was followed by presentations of individual country experiences. In the first session the cases of the Bank of Canada, Banco de la República (Colombia), and Banco Central de Chile were presented. Next, the second session focused on the experiences for Banco Central do Brasil, Banco de España, and Banco de Mexico.
The second day began with a Keynote Speech by Óscar Arce entitled "Challenges for the Global Monetary Policy in an Environment of High Inflation: The Case for Europe", where he addressed the drivers of high inflation, which included the unprecedented global shocks and some euro area specificities; presented the September staff projections for GDP and inflation growth for the short-, medium-, and long-run; commented on how the ECB monetary decisions have transitioned from a highly accommodative level of policy rates to levels that seek to ensure a timely return of inflation to its target; and finally, discussed some long-term challenges for monetary policy. Next followed the third session, in which the individual cases for Banco Central de la República Argentina, Banco Central de la Reserva del Perú and Banco Central del Uruguay were presented.
Finally, a Policy Roundtable was held among Juan José Ospina (Banco de la República), André Amante (Banco Central do Brasil), Miguel Fuentes (Banco Central de Chile) and Santiago Bazdresch (Banco de México). Discussants had the opportunity to deepen on a specific topic from their respective presentation; or discuss i) the fight against inflation in a more complicated environment, ii) the challenges and opportunities of digitalization and decentralization in the payment systems, iii) the role of central banks regarding the prevention of environmental deterioration and the loss of biodiversity due to their effects on financial stability, iv) the interaction and interdependence between fiscal and monetary policies, or v) other relevant topics for central banking.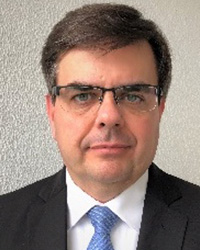 André Amante is the Head of the Open Market Operations Department at Banco Central do Brasil. He is responsible for implementing the BCB's monetary operations, managing the central depository system for federal government securities, and providing assessments on monetary policy topics at the MPC meetings.
Previously, he worked as a Senior Advisor in the same department from 2001 to 2018 and as a researcher in the BCB's Research Department from 1999 to 2001. Mr. Amante holds a Master degree in Business Administration from the Coppead School of Business and a Bachelor of Science degree in Mechanical Engineering, both from the Federal University of Rio de Janeiro, Brazil.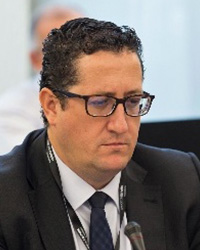 Óscar Arce is the Director General Economics at the European Central Bank. Previously he worked at Banco de España, where he served as Director General of Economics, Statistics and Research, Associate Director General of Economics and Research, Director of Monetary and Financial Studies, and Head of the Macroeconomic Analysis and Forecasting Division. Formerly, he was the Director of the Research and Statistics Department at the Spanish Securities Markets Commission (CNMV), Deputy Director General at the Economic Bureau of the Spanish Prime Minister and Senior Economist at the Banco de España.
Mr. Arce holds a PhD in Economics from the London School of Economics and Political Science and a MSc Economics from University College London. He is an alternate member of the European Central Bank's Governing Council, member of the ECB's Monetary Policy Committee, and member of the EU's Economic and Financial Committee. Before, he was involved in the work of several international bodies, including the European Securities and Markets Authority (ESMA), the European Systemic Risk Board (ESRB), and the International Organization of Securities Commissions (IOSCO).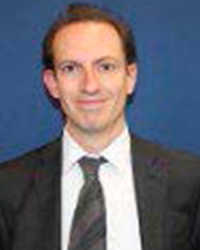 Santiago Bazdresch is a Mexican economist working at the Banco de México, Mexico's Central Bank. He has been the Manager of Monetary Policy Issues within the Economic Studies Directorate since 2018, where he participates in the design of various Bank communication documents, such as the Monetary Policy Minutes, the Monetary Policy Statements and the yearly Monetary Program. He also focuses on the production of research and analysis on domestic and international monetary policy, labor markets and central bank communication and coordinates the Research directorate's formal seminar series. He studied his BSc in Applied Math at ITAM, worked at the Economic Studies Directorate of the Bank from 1998 to 2000, studied a PhD in Economics at Yale University from 2000 to 2006, and was an assistant professor at the Finance Department of the University of Minnesota between 2006 and 2016, where he performed research on investment, asset pricing, corporate finance and structural estimation of models of firms' dynamics, among others. He worked as Economic Researcher at Banco de México from 2016 to 2018. He has published in various journals in Mexico and abroad (El Trimestre Económico, Journal of Political Economy, Journal of International Economics, Journal of Economic Dynamics and Control). Over time he has taught International Finance, Options and Derivatives, and Macroeconomics at the MSc and BSc levels, recently teaching at ITAM and at Colegio de México.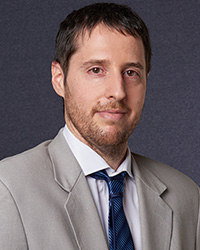 Germán Feldman is the Economic Research Deputy General Manager at the Central Bank of Argentina. He holds an undergraduate degree in Economics from Universidad de Buenos Aires and a master's degree in Economics from Universidad de San Andrés. He also holds a PhD in Economics from Johann Wolfgang Goethe-Universität.
Prior to his current position at the Central Bank of Argentina, he was a member of the Board at the BCRA (2013-2016) and Superintendent of Financial and Foreign Exchange Institutions (2014-2015). Before working at the BCRA, he was an advisor at the Undersecretariat for Macroeconomic Programming, Ministry of Economy of Argentina (2012-2013).
He has written various papers on Macroeconomics, Economic Development and History of Economic Thought. He was coordinator of Macroeconomics and Development Financing of the master's program in Economic Development at Instituto de Altos Estudios Sociales (IDAES|UNSAM), where he was also a Professor of Macroeconomics. He has given courses at Universidad Nacional Arturo Jauretche (UNAJ), Universidad Nacional de Quilmes (UNQ) and Instituto del Servicio Exterior de la Nación (ISEN). In addition, he has lectured in many conferences and seminars, both in Argentina and abroad.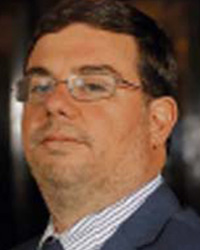 Miguel Fuentes is the Manager of International Analysis at Banco Central de Chile. Previously he was Manager of Macroeconomic Analysis, Head of the Conjunctural Assessment Section of the Macroeconomic Analysis Unit and Senior Economist in the Economic Research Unit at Banco Central de Chile. He has also worked as a visiting researcher in the International Monetary Fund's Research Department.
He was a Professor at the Economics Institute of the Pontificia Universidad Católica de Chile and Editor of the university's Business Macroeconomic Report (Informe Macroeconómico para la Empresa) (1998–1999). He has also taught courses in macroeconomics, econometrics and international economics completed in the undergraduate and graduate programs at the Universidad Católica de Chile and the Universidad Alberto Hurtado.
Mr. Fuentes graduated as Commercial Engineer with a major in economics (1997). He holds a Master's Degree in Applied Economics, specializing in applied macroeconomics, from the Pontificia Universidad Católica de Chile (PUC), (1998) and a Ph.D. in Economics from the University of California, Berkeley (2004).
He has participated in numerous national and international seminars and published papers in international academic journals and books, on topics including stabilization policy, exchange rate regimes, and international trade.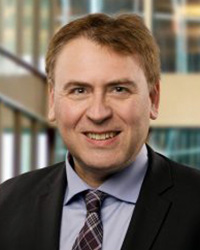 James (Jim) C. MacGee was appointed Managing Director of Economic and Financial Research (EFR), effective January 2, 2019. In this role, Mr. MacGee works with the managing directors, research directors and relevant teams within the Bank to develop and execute leading-edge research to support the Bank's policy functions.
Previously, Mr. MacGee was Associate Professor of Economics at Western University, where his research interests included consumer credit and macroprudential policy, monetary economics, the adoption of technology, and international trade. He was the recipient of the 2013 Bank of Canada Governor's Award for his research on consumer bankruptcy. Mr. MacGee is also a past director of the Western Master of Financial Economics program. As an active supervisor of PhD students, Mr. MacGee uses his coaching and mentoring skills to assist talented young economists and financial sector specialists in their development. He was a visiting scholar at the Federal Reserve Bank of Cleveland in 2008–09.
Mr. MacGee obtained his Bachelor of Business Administration and Master in Economics degrees from the University of New Brunswick, and his PhD in Economics from the University of Minnesota.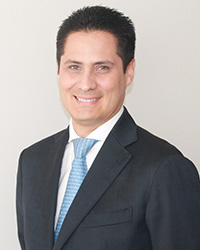 Carlos Montoro is Monetary Policy Manager at the Central Reserve Bank of Peru (BCRP) since March 2020. He holds a PhD in Economics from the London School of Economics and Political Science (LSE) and BsC in Economics from Universidad del Pacífico (Lima-Peru). Previously he held the following positions: BCRP Deputy Manager for Monetary Policy Design (2018-2020); General Director of Macroeconomic and Fiscal Policy at the Ministry of Economy and Finance of Peru (2017-2018); Macro-Fiscal Studies Director at the Fiscal Council of Peru (2016-2017); Economic Studies Director at the Latin American Reserve Fund (FLAR) (2015, Bogotá-Colombia); and Senior Economist at the BIS Representative Office for the Americas (2010-2014, Mexico City). He has also held various positions at the BCRP (1995-2010).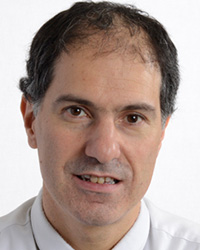 José Mourelle is Head of the Macroeconomic Modeling Department of the Monetary Policy Area of the Banco Central del Uruguay and Professor of Monetary Economics at the Universidad de la República in Uruguay. He holds a degree in Economics from the Universidad de la República and a PhD in Economics from the Université Catholique de Louvain.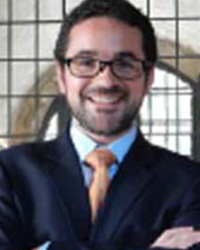 Juan José Ospina joined Banco de la República (Colombia) in 2017. He currently is the Chief Officer for Monetary Policy and Economic Information, where he runs the team that produces the bank's macroeconomic analysis and forecasts, makes the monetary policy recommendation to the Board of Governors, and writes the Monetary Policy Report. He is also in charge of a labor market research team and the production of most of the bank's official statistics.
Prior to this role, he also worked as the head of the Fiscal Analysis Unit and as a researcher at the Macroeconomic Modeling Department. His research interests include monetary policy, business cycle fluctuations, asset pricing, pension systems, and the formation of consumer's expectations.
His research work has been published in academic journals including Econometrica and the Journal of Political Economy. He has taught courses in finance, macroeconomics, and statistics at the University of Chicago, Universidad de los Andes, Universidad del Rosario, Universidad del Norte, and Universidad Externado de Colombia. He holds a PhD in economics and an MBA (with honors) from the University of Chicago and bachelor degrees (with honors) in economics and industrial engineering from Universidad de los Andes.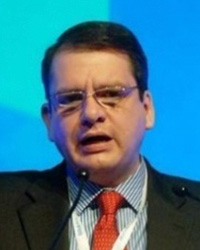 Manuel Ramos-Francia has a B. A. in Economics (with highest honors) from the Instituto Tecnológico Autónomo de México (ITAM). He was awarded a Fulbright Scholarship for graduate studies in the United States. He holds a Ph.D. in Economics from Yale University, where he graduated in 1993, specializing in Advanced Economic Theory and Financial Economics.
He has been Professor of Economics, having taught Advanced Macroeconomics, Open Economy Macroeconomics, Monetary Theory and Policy, and Financial Economics, and Director of the Center for Analysis and Economic Research at ITAM in Mexico. Dr. Ramos-Francia has held several positions at the Ministry of Finance: Deputy Minister (for Revenues), Chief Economist, and Chief Adviser to the Minister of Finance. He joined Banco de México in 2001, first serving as a Senior Adviser to the Board, then as Director General for Economic Research (Chief Economist) and, from April 2011 to December 2018, as Vice-Governor and Member of the Board. Currently, he is the Director General of the Center for Latin American Monetary Studies (CEMLA).
He has given seminars at universities such as Yale Economics, Harvard Business, Harvard Law, Columbia Public Policy, the University of Chicago Business, and ITAM, among others. He has also given conferences and seminars at many central banks such as the Fed, the NY Fed, the Bank of Canada, the Bank of England, the Banque de France, and the central banks of Argentina, Ecuador, Jamaica, Peru, Guatemala, Turkey, and others, as well as at international financial organizations such as the IMF, the BIS, the World Bank, the IIF, and the IADB. Also, at organizations such as LACEA, LAMES, the International Economic Association (IEA), the Reinventing Bretton Woods Committee, and the Adam Smith Seminar. He has also been invited to be a member of the Bretton Woods Committee.
Manuel Ramos-Francia represented Mexico in the G20 Central Bank Deputies Group from 2010 to 2018. He was Chairman of the Deputies of the International Monetary and Financial Committee (IMFC) of the IMF from 2015 to 2017. Similarly, he presided over the Central Bank Deputies Group under Mexico's G20 Presidency in 2012. He was given the Professional Merit Service Award from ITAM in 2009.
He has published various articles on monetary policy, fiscal policy, trade and applied econometrics in refereed economics journals such as: Journal of Money Credit and Banking, Economics Letters, Journal of Financial Stability, and Quarterly Journal of Finance, and many others, as well as in specialized books. He has refereed for journals such as: Journal of Money, Credit and Banking; Empirical Economics; Review of World Economics; International Journal of Economic Sciences and Applied Research; The World Economy, and others.
He is Editor-in-Chief of the Latin American Journal of Central Banking. Also, he was a member of the Association of the IJCB's (International Journal of Central Banking) Management Committee.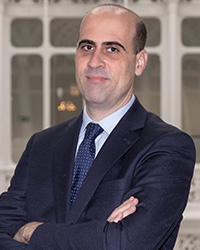 Carlos Thomas is Associate Director General of Economics and Research at the Banco de España (BdE), and a member of the Eurosystem Monetary Policy Committee (MPC). Previously, he was Director of the Macrofinancial Analysis and Monetary Policy Department, Head of the Monetary Policy Unit, and an economist at the Modelling Unit, all at the BdE. He obtained a PhD in Economics from the London School of Economics, and a Master's in Economics and Finance from CEMFI. He has published his research in top international journals such as the Journal of the European Economic Association, American Economic Journal: Macroeconomics, and the Journal of Monetary Economics.