XII Meeting of Heads of Central Banking Operations
June 27 and 28, 2022
Videoconference
The XII Meeting of Heads of Central Banking Operations was held in a digital format on June 27 and 28, 2022. The Meeting was aimed at central banking operations' senior staff and researchers from CEMLA's central banks membership. Dr. Manuel Ramos-Francia, Director General of CEMLA, delivered the opening remarks.
The first two sessions of the Meeting were devoted to Central Bank Operations in Advanced Economies (AEs) with the participation of Stéphane Lavoie (Bank of Canada), Emiliano González Mota (Banco de España), Imène Rahmouni-Rousseau (European Central Bank), and Lorie K. Logan (Federal Reserve Bank of New York). The topics covered in the sessions included: how policies and instruments used to provide liquidity in the face of the COVID-19 shock have been adapted going forward; the impact of inflationary pressures and the heightened uncertainty that has permeated financial markets; monetary policy normalization frameworks, and the principles they follow; market expectations of policy normalization paths; and the incorporation of ESG criteria within central banks' reserve management.
Afterward, three sessions followed on Central Bank Operations in Latin America which included the participation of Pablo Costa (Banco Central del Uruguay), Diego Gianelli (Banco Central de Chile), Juan Sebastián Rojas (Banco de la República), André Amante (Banco Central do Brasil), Jorge Cerna (Banco Central de Reserva del Perú), and Juan García (Banco de México). Among the topics addressed in these sessions were: central bank policy responses to the COVID-19 shock, the use of different instruments and reassessments to maintain or withdraw facilities granted in this period; overviews of the dynamics of inflation and capital flows; challenges going forward amidst the uptake in inflation; implementation of tools for improving real-time financial markets analysis; and ongoing efforts towards the development of resilient markets.
The Meeting concluded with a policy round table with the participation of André Amante, Pablo Costa, Juan García, Diego Gianelli and Juan Sebastián Rojas. The roundtable was moderated by Dr. Manuel Ramos-Francia and discussed the challenges to implementing their respective monetary tightening and their views on the most concerning risks for central banking operations in a high inflation scenario. The above was considered in light of the following issues: i) the impact of domestic frictions that can affect the inflation decline speed, ii) elements that can complicate business cycle readings and, with it, the calibration of monetary policy, iii) aspects that may hinder the implementation and operation of monetary policy, iv) rethinking the roles of lenders- and market-makers-of-last-resort, and v) reserve management, among others.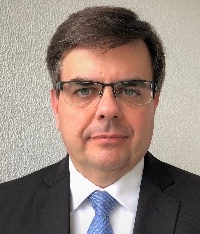 André Amante is the head of the Open Market Operations Department at Banco Central do Brasil. He is responsible for implementing the BCB's monetary operations, managing the central depository system for federal government securities, and providing assessments on monetary policy topics at the MPC meetings.
Previously, he worked as a senior advisor in the same department from 2001 to 2018 and as a researcher in the BCB's Research Department from 1999 to 2001. Mr. Amante holds a Master degree in Business Administration from the Coppead School of Business and a Bachelor of Science degree in Mechanical Engineering, both from the Federal University of Rio de Janeiro, Brazil.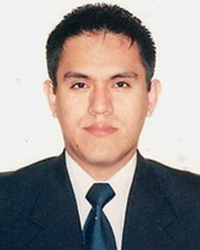 Jorge Cerna is Deputy Manager of Monetary Policy Operations at the Central Reserve Bank of Peru since April 2017. He is responsible for the implementation of monetary policy and FX operations, and for the supervision of reserve requirements. Previously, he served as Head of the Tactical Analysis of Monetary and Exchange Operations Department (November 2012 – March 2017), Senior Specialist and Senior Supervisor of the Monetary and Exchange Operations Department (March 2012 – October 2012) and Specialist in the same Department (June 2005 – February 2012). Jorge Cerna joined the Bank in June 2005, after successfully completing the XLIX University Extension Course of the BCRP.
Mr. Cerna holds a Bachelor degree in Economics from the National University of San Marcos (2006), a Master in Finance degree from IE Business School (2011), and the Chartered Financial Analyst (CFA) designation (2013). He has participated in various international courses and seminars organized by the IMF, CEMLA, the Central Bank of Chile and the Ministry of Finance of Brazil.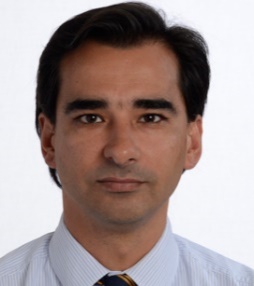 Pablo Costa is the Head of Monetary Operations Department at Central Bank of Uruguay (BCU) since 2015. He began working as an Analyst of the Fiscal Analysis Department in 2004 at this Institution. Then, he went on to serve as an Analyst in the Monetary Operations Department in 2008.
He holds a Licentiate in Economics from Universidad de la República and has an MBA with distinction on Finance from Universidad Ort Uruguay.
He has participated in various international courses and seminars organized by the IMF, CEMLA, World Bank, and FLAR, among others. He also taught a course for CEMLA in 2016 for officials of the Cuban Central Bank on financial markets development.
He is responsible for implementing BCU's Monetary Policy as well as the exchange rate market interventions. The Monetary Operations Department is in charge of the Government Bonds' auctions, in the BCU capacity as the financial agent of the Central Government.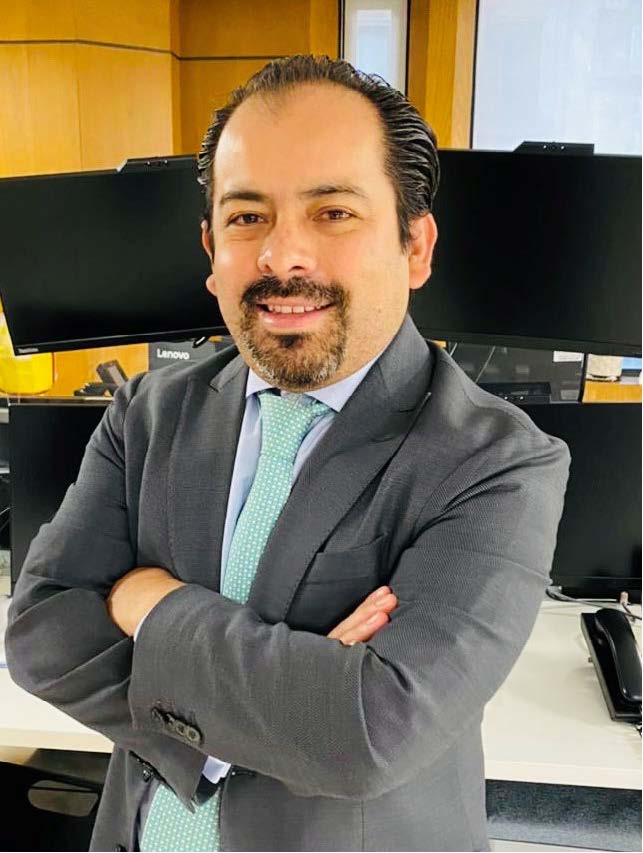 Juan García Padilla has a Bachelor degree in economics from Instituto Tecnológico y de Estudios Superiores de Monterrey, Campus Estado de México (ITESM-CEM), and a Master Degree in Business Administration with a major in financial administration, from the University of North Carolina. He has worked in Banco de México since 2001, where he has held several positions. First, he was trader at the peso-dollar market desk, then he became head trader. Later, he became Head of the Secondary Market Operations Office, Deputy Manager and Manager of the Domestic Market Operations Division. Currently, he is the Domestic Market Operations Director, responsible for implementing Banco de México's monetary and exchange rate policy and Banco de México's activities as financial agent for the Federal Government.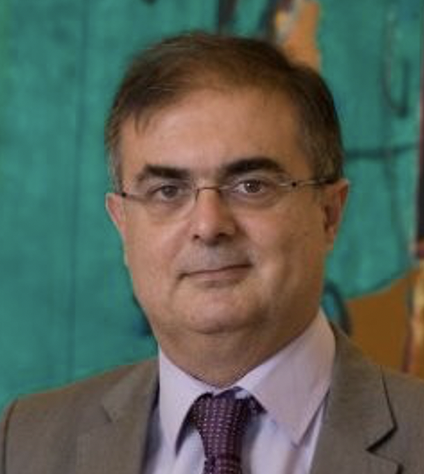 Emiliano González Mota is currently director of the Operations Department at Banco de España, institution where he has an extended professional career. Former Director of the Governors Office at Banco de España, he had previously served as Head of the International Financial Markets Division and Economist at the General Directorates of Economic and Statistics, International Affairs and Operations.
He has participated in Committees and Working Groups both in the context of the European Central Bank and in that of the Bank for International Settlements. To mention some, the International Relations Committee and the Markets Operations Committee (ECB) and a Global Financial Stability Committee Working Group (BIS) on Asset encumbrance, financial reform and the demand for collateral assets.
Holding a degree in Economics and Business Science from the University of Alicante (Spain), he has completed the Postgraduate Program on Economic Analysis from Universidad Autónoma de Barcelona and on Monetary Economy from the University of Pennsylvania (E.E.U.U.). He has been Professor Associate of Economics at the Universidad Autonoma de Madrid, where he regularly participates in the Postgraduate programs.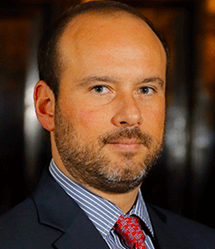 Diego Gianelli G. is the Manager of Market Operations of the Financial Markets Division of the Central Bank of Chile. He holds a degree in Economics from the Universidad de la República of Uruguay, a master's degree in Applied Macroeconomics and an MBA from the Pontificia Universidad Católica de Chile. He joined the Central Bank of Chile in 2012 as senior economist at the Current Analysis Department in the Macroeconomic Analysis Management and, two years later, was appointed Head of the Department of International Analysis in the same Management. Before assuming his current duties, he served as Manager of International Analysis of the Central Bank of Chile since November 2018.
Previously, he worked as National Consultant on Regulations, Prices and Rates at the Executive Committee for the State Reform in Uruguay; research fellow at the Integration and Trade Sector Unit of the Inter-American Development Bank (IDB) in Washington DC; analyst at the Investment Studies Management of the Security Group; and at the Central Bank of Uruguay first, as analyst at the Economic Research Management, from 2005 to 2007, and then as senior researcher in Macroeconometric Modeling and Projection, since 2009 to 2012.
He has delivered various courses both for graduate and undergraduate students focused on Monetary Economics, at the University of the Republic of Uruguay and as well as at the Pontifical Catholic University of Chile; he has also provided advisory services; and has authored several publications, mainly on applied macroeconomics.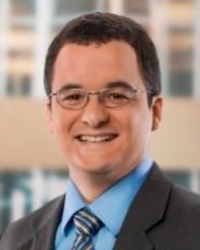 Stéphane Lavoie was appointed Managing Director of the Financial Markets Department (FMD) of Bank of Canada, effective November 1, 2021. He is responsible for policy formulation and execution of the Bank of Canada's financial market activities as they relate to monetary policy implementation, funds management and financial system liquidity. He also oversees analysis and research and directs policy advice related to domestic and international financial markets.
Mr. Lavoie has a wealth of experience in financial market analysis and operations, including collateral and liquidity policies, as well as in monetary policy, the financial system and funds management. Since joining the Bank in 2001, he has held several senior positions. He was appointed Senior Director of the Bank's Calgary Operational Site (COS) for market and banking operations in July 2018. Before that, he served as Deputy Managing Director of the Funds Management and Banking Department (FBD) and of FMD. He has been a co-chair of the Foreign Reserves Committee, the Debt and Treasury Management Committee and the Retail Debt Committee. He has also served as a member of the Bank's Pension Fund Investment Committee and represented the Bank on various international committees.
Mr. Lavoie obtained both a bachelor and master's degrees in business administration with a concentration in finance from Université Laval and holds the Chartered Financial Analyst designation.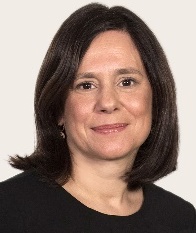 Lorie K. Logan is an Executive Vice President in the Markets Group of the Federal Reserve Bank of New York, manager of the System Open Market Account (SOMA) for the Federal Open Market Committee (FOMC), and head of Market Operations, Monitoring, and Analysis (MOMA). Ms. Logan's responsibilities include the execution of monetary policy at the direction of the FOMC, provision of fiscal agent services to the U.S. Treasury Department in support of debt issuance and foreign exchange operations, analysis of global financial market developments, and production of reference rates, including the Secured Overnight Financing Rate (SOFR). Ms. Logan is also the senior New York Fed representative on several public-private committees advancing industry best practices, including the Treasury Market Practices Group (TMPG), the Alternative Reference Rates Committee (ARRC), and the Foreign Exchange Committee (FXC).
Ms. Logan played a prominent role in the development and implementation of the Federal Reserve's crisis-era policies, including the expansion of the Federal Reserve's balance sheet and the creation of liquidity facilities to mitigate systemic risks to the financial system. She was instrumental in the development of the Federal Reserve's policy normalization tools, including the establishment of the overnight reverse repo facility, and the long-run monetary policy implementation framework. Ms. Logan's public speeches and publications have focused on monetary policy implementation and central bank balance sheets, lender of last resort programs, reference rate reform, and market best practices.
Ms. Logan joined the New York Fed in June 1999 in the Policy and Analysis function in Bank Supervision. In 2000, she joined the Markets Group, where she has held successive leadership roles, including chief of staff and co-head of MOMA. Ms. Logan has been head of MOMA since 2014. Ms. Logan holds a bachelor's degree in political science from Davidson College and a master's degree in public administration from Columbia University.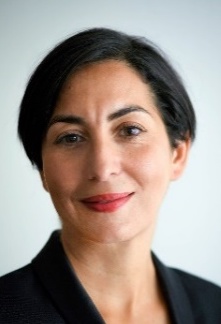 Ms. Rahmouni-Rousseau is the Director General of Market Operations at the ECB, in charge of implementing the single monetary policy for the euro area, together with the National Central Banks of the Eurosystem. Her responsibilities include lending operations and collateral, asset purchase programmes, and foreign exchange reserve management, as well as market monitoring and intelligence. Imène sits in the BIS Markets Committee and chairs the ECB Market Operations Committee and the Bond Market Contact Group. She was previously the Director of Markets at Banque de France, the French central bank, and worked for five years at the Bank for International Settlements (BIS) in Basel, where she led the vulnerability analysis team of the Financial Stability Board Secretariat.
She is the author of a number of articles on financial markets and monetary policy implementation, most recently on Eurosystem asset purchases and money market rates, and has also co-chaired a 2018 BIS Markets Committee report on monitoring of fast-paced markets. She also co-authored several articles over the years on financial innovation (CDOs, hedge funds, ETFs, shadow banking.). She holds a Master's degree in Economics from Ecole Centrale de Paris (1997) and in Economics and Finance from Sciences-Po (1998)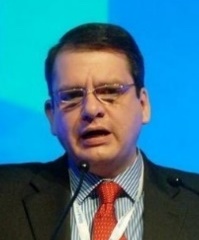 Manuel Ramos-Francia has a B. A. in Economics (with highest honors) from the Instituto Tecnológico Autónomo de México (ITAM). He was awarded a Fulbright Scholarship for graduate studies in the United States. He holds a Ph.D. in Economics from Yale University, where he graduated in 1993, specializing in Advanced Economic Theory and Financial Economics.
He has been Professor of Economics, having taught Advanced Macroeconomics, Open Economy Macroeconomics, Monetary Theory and Policy, and Financial Economics, and Director of the Center for Analysis and Economic Research at ITAM in Mexico. Dr. Ramos-Francia has held several positions at the Ministry of Finance: Deputy Minister (for Revenues), Chief Economist, and Chief Adviser to the Minister of Finance. He joined Banco de México in 2001, first serving as a Senior Adviser to the Board, then as Director General for Economic Research (Chief Economist) and, from April 2011 to December 2018, as Vice-Governor and Member of the Board. Currently, he is the Director General of the Center for Latin American Monetary Studies (CEMLA).
He has given seminars at universities such as Yale Economics, Harvard Business, Harvard Law, Columbia Public Policy, the University of Chicago Business, and ITAM, among others. He has also given conferences and seminars at many central banks such as the Fed, the NY Fed, the Bank of Canada, the Bank of England, the Banque de France, and the central banks of Argentina, Ecuador, Jamaica, Peru, Guatemala, Turkey, and others, as well as at international financial organizations such as the IMF, the BIS, the World Bank, the IIF, and the IADB. Also, at organizations such as LACEA, LAMES, the International Economic Association (IEA), the Reinventing Bretton Woods Committee, and the Adam Smith Seminar. He has also been invited to be a member of the Bretton Woods Committee.
Manuel Ramos-Francia represented Mexico in the G20 Central Bank Deputies Group from 2010 to 2018. He was Chairman of the Deputies of the International Monetary and Financial Committee (IMFC) of the IMF from 2015 to 2017. Similarly, he presided over the Central Bank Deputies Group under Mexico's G20 Presidency in 2012. He was given the Professional Merit Service Award from ITAM in 2009.
He has published various articles on monetary policy, fiscal policy, trade and applied econometrics in refereed economics journals such as: Journal of Money Credit and Banking, Economics Letters, Journal of Financial Stability, and Quarterly Journal of Finance, and many others, as well as in specialized books. He has refereed for journals such as: Journal of Money, Credit and Banking; Empirical Economics; Review of World Economics; International Journal of Economic Sciences and Applied Research; The World Economy, and others.
He is Editor-in-Chief of the Latin American Journal of Central Banking. Also, he was a member of the Association of the IJCB's (International Journal of Central Banking) Management Committee.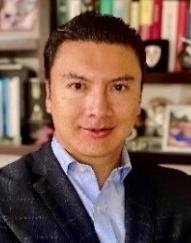 Juan Sebastian Rojas Moreno
Juan Sebastian Rojas Moreno has been the Director of the Open Market Operations and Market Analysis Department at Banco de la República (Colombia) since 2016. As part of his duties, he is responsible for the design and implementation of both monetary policy operations and foreign exchange (FX) policies. For the last 11 years Sebastian has worked on the field of local markets research, FX regulation, and FX derivative markets analysis.
Juan Sebastian has a Master's Degree in Computational Finance and a master's degree in Business Administration from Carnegie Mellon University (Pittsburgh, PA, United States). He is an industrial engineer with a minor in Finance and Economics from Los Andes University (Colombia).