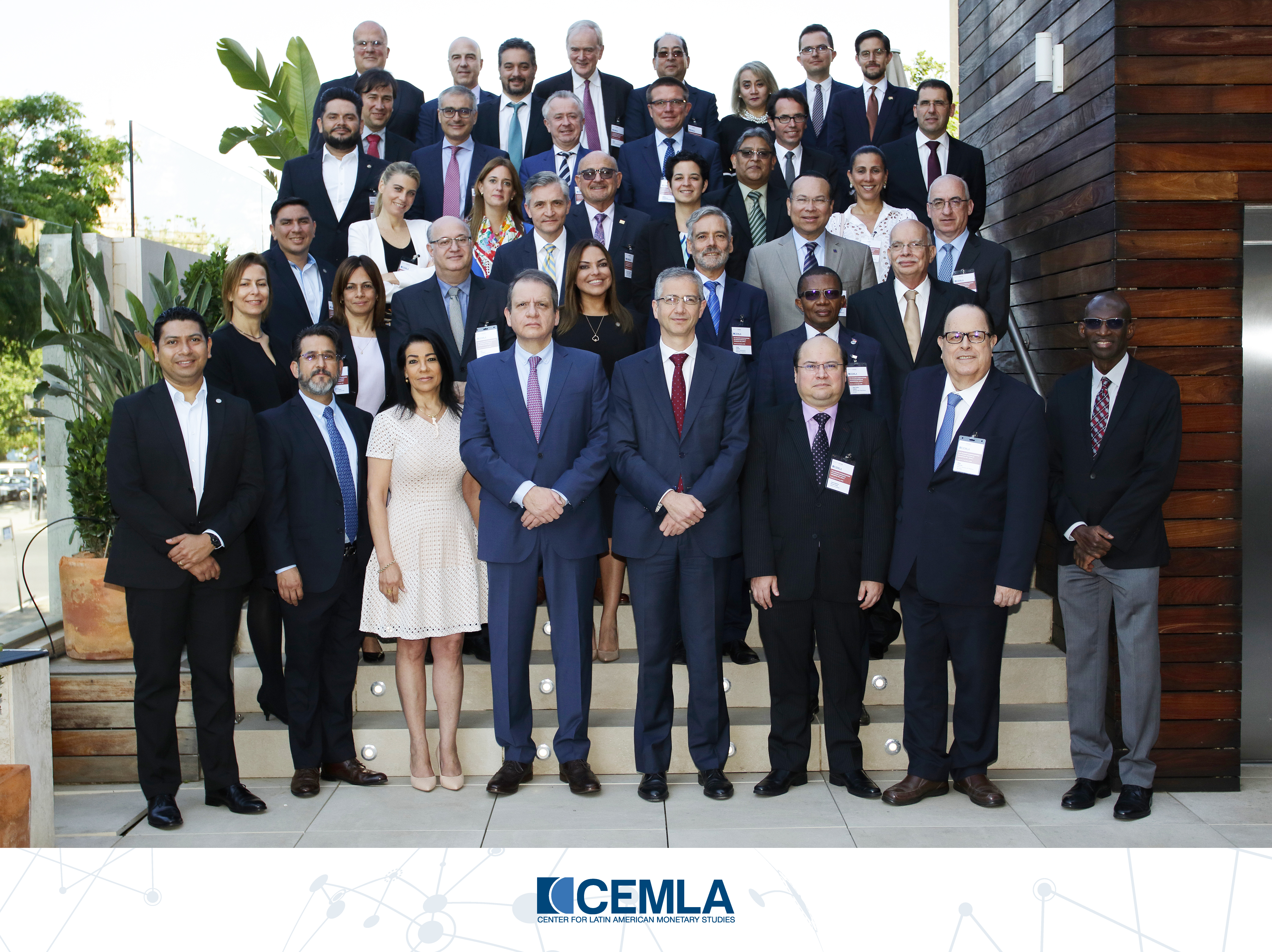 Disponible en Español
CXII Meeting of Governors of Central Banks Members of CEMLA - Spring
SEVILLE, SPAIN
May 5 - 6, 2022
The CXII Meeting of Governors of central banks members of the Center for Latin American Monetary Studies (CEMLA) was organized jointly with the Banco de España and held on May 5 and 6, 2022 in Seville, Spain.
As is tradition, the Meeting aimed at exchanging information among monetary authorities on the main current issues in the international economy and financial markets, with special attention to those that have an impact on Latin America. For the first time, the Banco de España joined this Meeting as an Associate Member of CEMLA, after more than three decades as a Collaborating Member.
The Meeting was welcomed by Dr. Pablo Hernández de Cos, Governor of the Banco de España, and Dr. Manuel Ramos Francia, Director General of CEMLA. The session began with a presentation by the General Manager of the Bank for International Settlements (BIS), Dr. Agustín Carstens Carstens, on Central Bank Digital Currencies (CBDC). Dr. Ilan Goldfajn, Director of the Western Hemisphere Department of the International Monetary Fund (IMF), and Dr. Manuel Ramos Francia spoke next, addressing the international and Latin American economic and financial outlook.
The second day of the Meeting began with a debate on the normalization of monetary policy after the pandemic and the impact of rising energy and food prices, in a context of new disruptions in production chains. Participants included Dr. Trevor Reeve, Director of the Division of Monetary Affairs of the Federal Reserve Board; Dr. Leonardo Villar Gómez, General Manager of Banco de la República (Colombia); Dr. Pablo Hernández de Cos; Dr. Julio Velarde, President of the Banco Central de Reserva del Perú; Dr. Jorge Carrera, Second Vice President of the Banco Central de la República Argentina; Eng. Beltrán de Ramón, General Manager of the Banco Central de Chile; and Dr. Gerardo Zúñiga, Director of International Affairs of Banco de México.
The following sessions were devoted to the challenges for monetary policy and financial stability at the current juncture, and to reviewing the main issues on the agenda of the Basel Committee on Banking Supervision. The conference closed with a session on the implications of the war in Ukraine for the global economic order.
Speakers at these sessions included Dr. Willem Buiter, Adjunct Professor at Columbia University and Adjunct Member of the External Relations Council; Mr. Luis de Guindos, Vice President of the European Central Bank; and Dr. Gillian Tett, Chair of the Editorial Board and Managing Editor of the Financial Times.